05 Apr

Wendy Walk 2019 on April 7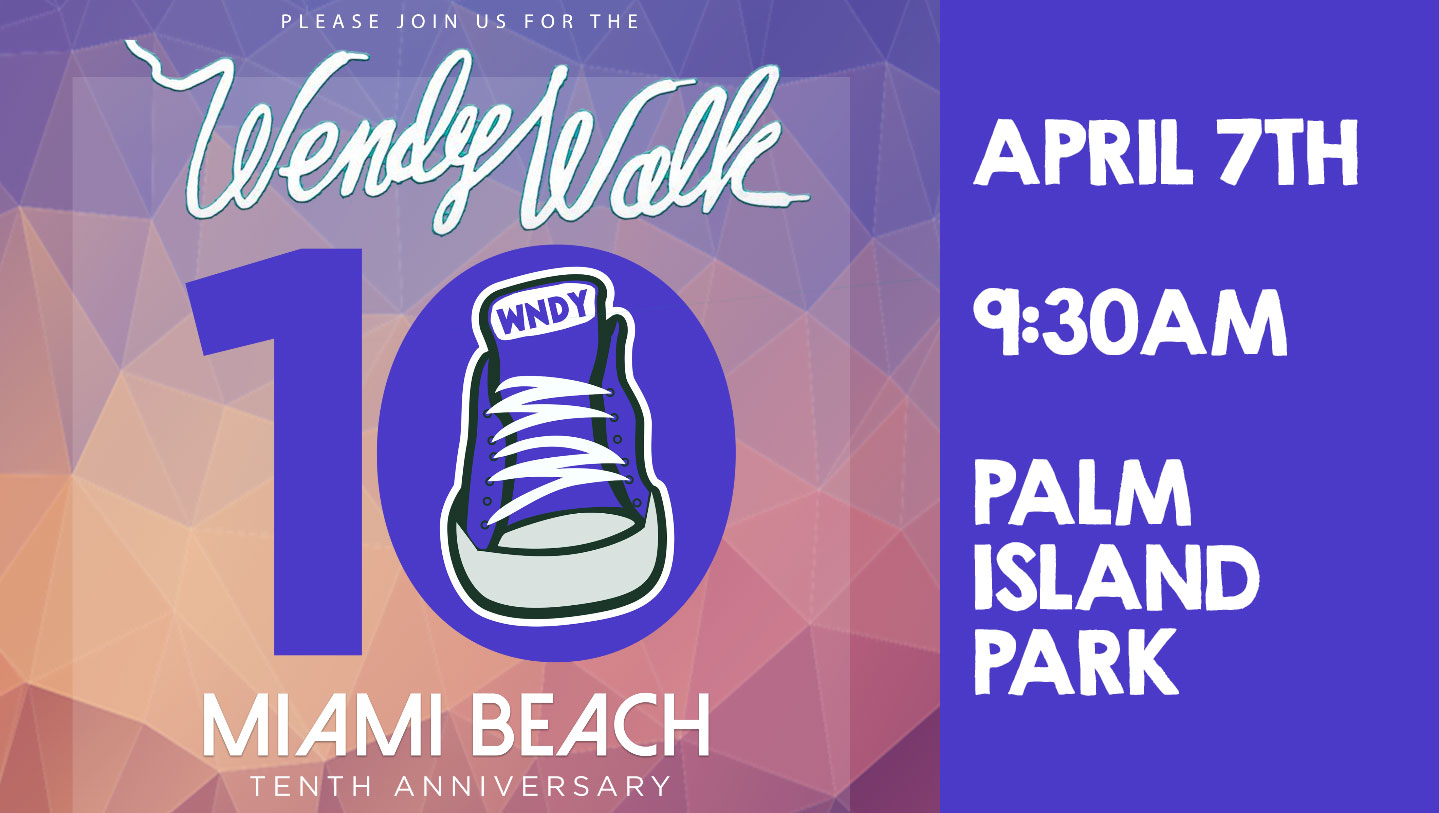 This one is special in our hearts. The 10th Annual Wendy Walk is coming on April 7th. Join us for a walk through Palm and Hibiscus Islands. Enjoy music, treats, and family fun — all while helping to raise funds for sarcoma research.
For more information or to inquire about sponsorship opportunities, contact Wendy Walk at info@wendywalk.org.
Register for Wendy Walk
Some background:
In 2008, Wendy Landes, a mother of three, wife, and successful lawyer, was diagnosed with Liposarcoma. Wendy's children founded Wendy Walk in 2010 to proactively support their mother in her battle with cancer. Wendy passed away in March 2013, but she was able to witness and actively participate in a new annual tradition – Wendy Walk. We Walk in three cities each spring – Miami, New York, and Los Angeles – to raise awareness and funds to support the research of this rare, aggressive form of cancer. We are in a race against time, but with the determination and support of our community, we can find a cure.